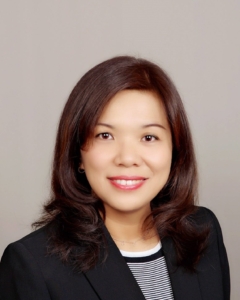 Emily Tien, founder of Leading Vegas Realty, has been licensed in real estate since 2009. She is fluent in Mandarin-Chinese and English. Emily has been extensively focused in real estate including sales, leasing and property management for the past several years. Emily lives by the phrase "Learning is a journey, not a destination". She received her Bachelor's Degree in Computer Science and then obtained her MBA in finance at UNLV. Emily feels that both her computer science and finance background assist her career tremendously because business cannot function without these two elements.
Emily excels in residential transactions; including short sales and probate sales. She obtained both SFR® (Short sale and Foreclosure Resource) and CPRES (Certified Probate Real Estate Specialist) certificates earlier in her career to enhance and expand her knowledge on these specialized areas. She has closed an incredibly high percentage of those transactions with 100% satisfaction. For Emily, the size of the sale doesn't matter. Her goal is to ensure 100% satisfaction for her clients. Emily loves to work with people from all over the world.
Emily is professionally trending toward commercial real estate. Her ability to understand current market conditions and anticipate future market trends has made her an invaluable asset to her clients. Her technology skills, analytical ability, and customer service have helped her to build strong and successful relationships with her clients.
Emily has mastered many aspects of the real estate business in the past 10 years. She will continue the adventure and seek advancement to even better help her agents and clients.
---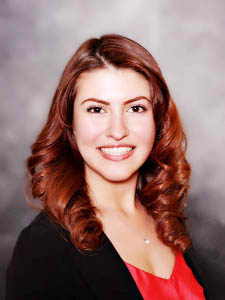 Denise Martinez, Office Manager/Transaction Coordinator, is experienced and skilled in all facets of real estate-related tasks and paperwork. Her responsibilities as the Office Manager include ensuring that all documents are in compliance with the Nevada Real Estate Division and Greater Las Vegas Associate of Realtors®. She works closely with Emily, the Broker of LVR, to enhance the good communication within the office. Her responsibilities as a Transaction Coordinator reflect the same care and diligence when assisting LVR Associates with their transactions. Denise, who speaks Spanish as well as English, achieved her Associate's Degree in Computer Office Technology.
Denise started as a receptionist in a real estate office in 2011, and her potential quickly became obvious.  She was promoted to Office Assistant, where she worked closely with the Broker.  As Denise continued to excel in her work and deepen her knowledge of real estate, she was once again promoted, to the Compliance Manager/Transaction Coordinator.  In 2018 she joined Leading Vegas Realty, her professionalism, attention to detail, dedication and passion for the industry assisted her to obtain the current positions she is in.
Denise is looking forward to expanding her knowledge of the real estate industry. She is very happy in her current positions, as she supports Leading Vegas Realty to grow and flourish into the foreseeable future.