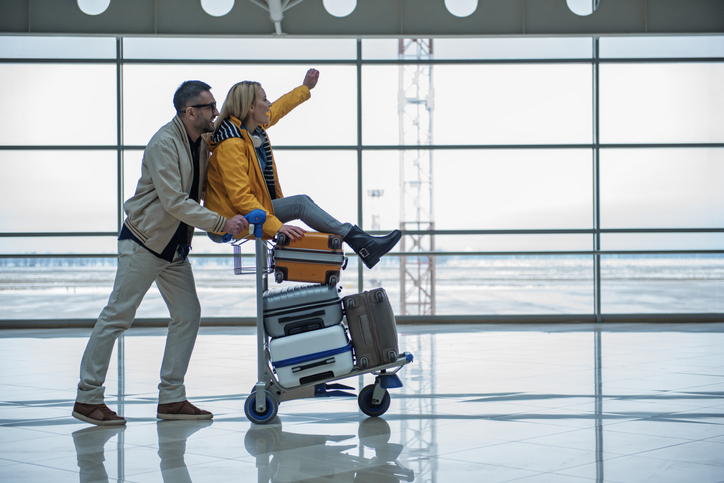 Las Vegas may be known as a tourist destination and a popular weekend getaway, but it is also a fantastic place to live in. Here are the top seven reasons why people are making the move to this exciting city:
Las Vegas has more affordable housing

The cost of living in Las Vegas is relatively affordable as compared to the majority of popular cities in the United States. According to financial advisor website Debt.com, renting a home in Las Vegas is $150 less than the national average. Buying a home here is also much cheaper than in neighboring state California, with the current median home price slated at $300,000.

Nevada is also one of the seven U.S. states that do not have an income tax, giving residents more disposable income and money to spend.
Las Vegas has plenty of neighborhoods to choose from

The Las Vegas Valley is composed of several neighborhoods, each with their own distinct personality and features. The top neighborhoods are:
Downtown Las Vegas – While many mistake Downtown for the Las Vegas Strip, it's actually quite the opposite. Downtown Las Vegas is more laid-back, with many great local restaurants, coffee shops, handcrafted furniture stores, and high-rise apartments.

Summerlin – Designed by the Howard Hughes Corp., this affluent master-planned community is in close proximity to many of Las Vegas' outdoor spots.

Centennial – Centennial, another master-planned community in Las Vegas, boasts of open areas and a wide variety of single-family homes, condominiums, townhouses, and ranch-style properties.

Henderson – This Las Vegas neighborhood has a small-town feel. It also frequently hosts various street festivals, art walks, and car shows.
Las Vegas offers huge employment and business opportunities

Aside from tourism, the number one industry in Las Vegas, other top industries in this city are management, hospitality, entertainment, healthcare, and communications. Tech companies such as Zappos, Switch, and Amazon Inc. already set up headquarters here.

Las Vegas is also one of the best U.S. cities for startups. A huge number of startups like Influential, SmartCare, and Pigeonly have flourished in the area.
Las Vegas has a thriving entertainment and cultural scene

Known as the "Entertainment Capital of the World", Las Vegas maintains its status as the premier hub of arts, culture, and entertainment. However, tourists may be surprised to know that the world-famous Strip is not in Las Vegas itself – it's actually located in the neighboring city of Paradise. Nevertheless, there's still plenty to see and do here.

Las Vegas is also known for being a foodie's paradise. You get the entire spectrum of dining options here from Michelin-starred restaurants to roaming food trucks. Some of the best places to eat in Vegas are Le Pho, Chica, Jean-Georges Steakhouse, and Raku.
Las Vegas has numerous outdoor spaces

If you're looking for an outdoor adventure, Las Vegas has plenty. There is a wide variety of areas here that are great for exploration, the majority of which are just a few minutes away from most neighborhoods. Among the top things to do in Las Vegas for the more outdoorsy individual are hiking, biking, kayaking, and even zip lining.

Some of the best outdoor spots in and around Las Vegas are:
Lake Mead
Red Rock Canyon
Mt. Charleston
The Colorado River
Spring Mountain Ranch State Park
Valley of Fire State Park
Gold Strike Hot Spring
Las Vegas also has several excellent golf courses such as the Bali Hai Golf Club, Bear's Best Las Vegas, and the Las Vegas Paiute Golf Resort where you can play a great round of golf surrounded by beautiful views.
Las Vegas loves to celebrate

Las Vegas is no stranger to festivals, celebrating everything from beer to bikes. Some of the most popular festivals in this city are the Festival of Arts, the Seven Oh Brew Oktoberfest, the Las Vegas Bike Fest, and the Age of Chivalry Renaissance Festival. The Las Vegas PRIDE Festival, in particular, invites members and non-members of the LGBT community to march and celebrate diversity.
Las Vegas has great weather all year round

Las Vegas residents enjoy 300 days of sunshine each year. While the weather may get hot and humid during the summer season, Las Vegas generally has a mild, temperate climate with plenty of sun. The city's weather is at its hottest in July and coldest (at least 34 degrees Fahrenheit) in January.
If you're thinking about relocating to Las Vegas, get in touch with us today at 702.545.6050 or email Emily(at)LeadingVegas(dotted)com. We would be more than happy to help you find the right home and neighborhood in this fantastic city!