The key to successfully selling a home is for it to look its absolute best for prospective buyers all through the selling period. Having a mind-blowing interior design is critically essential to this success.
To quickly and successfully sell your home, you need to make prospective buyers picture themselves living happily there. This is where staging a home comes in, and you need to do this right. Ace this, and you will not only leave your potential buyers wishing and craving to move into this home, but it will also boost the value of the house.
It is essential for you, as the seller, to keep in mind that with so much to gain, some effort will be needed to stage a home effectively. But know that doing this doesn't necessarily have to be expensive or time-consuming. Here are some home staging tips that you can make use of for your house.
1. Use Mirrors
Dark rooms sometimes create a sad and gloomy feeling, which might not be so great for home staging. Mirrors can brighten up a room as its reflective quality amplifies the light in the room. This will help make your home feel more welcoming and create an exciting feeling for buyers. The mirror's reflective abilities open up a room, making it seem larger than it is while making your home feel more stylish.
2. Go For Quartz Countertops
Make your kitchen experience an unforgettable one. Beautify your kitchen with a wide range of quartz countertops. They are durable, beautiful, and add a look of sophistication to the kitchen, which helps to enhance your home's appeal to a potential buyer.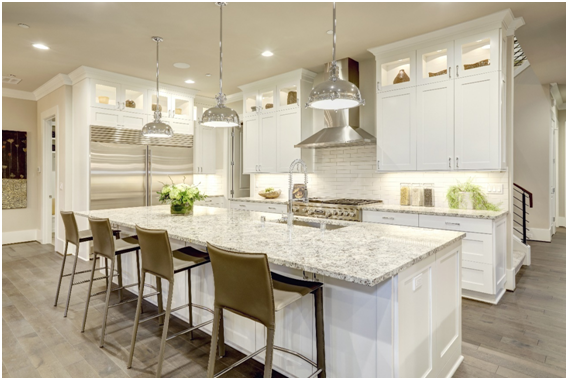 3. Don't Do Too Much
Too many items in rooms, on tables, or too many pillows on the chairs can make the space in your home feel so cramped as it will look like there is little or no breathing space in it.
4. Change Handrails
Staircases in a house are important interior design features that greatly impact home ambiance and decor. An eye-catching handrail can capture and hold the attention of potential buyers thereby leaving an imprint in their minds. Although staircases are permanent features in a home, changing the stair handrails' designs can give the staircase a new look and feel. Handrails can even change the space around the staircase.
5. Repaint
Repainting the house, especially with a neutral color, will do you so much good as it will show off your furniture and make your home look and feel well maintained. A fantastic side to this is, it is inexpensive, and you can easily do it yourself. To make spaces more appealing, paint wood trims around doors, windows, and baseboards with white paint. Sometimes the buyer, while walking through your home, might be thinking of switching to a brighter or a darker color, painting with a neutral color makes this easier for them to do, which can also favorably influence their purchasing decision.
6. Use Drapes Over Curtains
Drapes are great because they create the impression of higher ceilings, making the space feel larger. To achieve this illusion, use plain white sheets and make sure they are hung properly. The good side is that they are budget-friendly as well.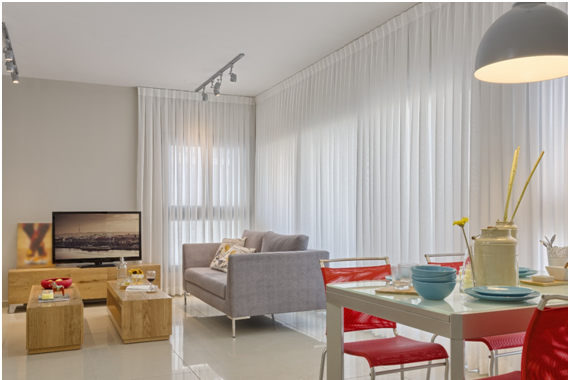 7. Rearrange Furniture
It is more common to find furniture pushed against walls because it is thought to make the environment feel more spacious, but it ends up making the room feel like a boring waiting room. Instead of pushing your furniture against the wall, rearrange your furniture, try taking them away from the wall, float them.
This will create as much open, walkable space as possible for potential buyers to navigate the room, and can also help them better visualize their own furniture in each room. Remember making them picture themselves living there is critical to them making purchases. Get rid of all extraneous, damaged, or off-colored furniture. The goal is to make the room feel as spacious and interesting as possible.
8. Make Your Bed Feel Luxurious
Making your bed feel luxurious isn't expensive. By merely using crisp white linens and plump beddings and pillows, you can create that elegant, five-star hotel-like feeling. Fresh and great white beddings are not hard to find as you can easily get them in most home goods stores. Combine this by simply layering in front pillows of the same style.
Skylar Ross, Writer
Skylar Ross is a contributor to the Innovative Materials blog. He is a content writer for the construction and home improvement industries with an interest in landscaping, outdoor remodeling, and interior design. Skylar is focused on educating homeowners, contractors, and architects on innovative materials and methods of construction that increase property value, improve sustainability, and create a warm and welcoming ambiance.