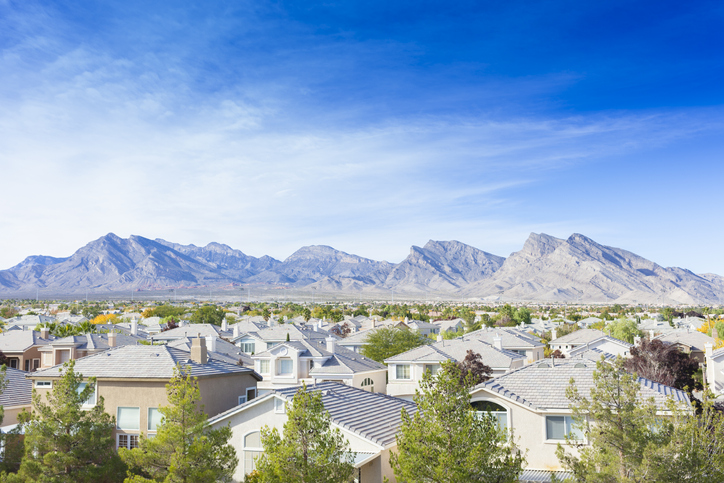 Las Vegas is more than the Strip− there is a plethora of neighborhoods that comprise the whole city, each offering a different take on the Las Vegas lifestyle.
If you are looking for the ideal location for your next home, this definitive list of Las Vegas' top 5 communities will help you decide. Let us start the grand tour.
The Lakes

Developed between 1980 and 1990s is The Lakes, a planned community that sits on the Las Vegas Valley's western portion. Although it only covers 2 square miles of land, The Lakes is home to over 29,100 people.

Part of The Lakes' allure is its location, especially if you are an outdoor enthusiasts. The neighborhood is only a short drive from the Red Rock Canyon National Conservation Area, as well as the Spring Mountains.

At the heart of the community is a man-made lake, Lake Sahara, which befits its desert location. An oasis in the middle of what seems like an arid landscape. Located nearby are Summerlin and Peccole Ranch.

What makes The Lakes truly one of the best neighborhoods in Las Vegas is the wealth of real estate opportunities in the community. A number of gated subdivisions are located here, offering everything from large single-family homes and condominiums to retail spaces and offices.
Green Valley

Located in nearby Henderson, Green Valley is an upscale master-planned community that predates Summerlin. It was founded in 1978 and is thus considered the first community of its kind in all of Southern Nevada.

Green Valley is an expansive locale covering approximately 8,400 acres of land. Because of its sheer scale, it is divided into three areas: Green Valley North, Green Valley South, and Green Valley Ranch. Smaller master-planned communities are also located within Green Valley's boundaries. These include MacDonald Highlands and Quail Ridge Estates.

Green Valley made it to our list for the high quality of life it offers. Residents do not have to venture far for great shopping and dining; The District at Green Valley Ranch takes care of those needs. There are also several public schools within Green Valley, such as Green Valley High School.
Southern Highlands

Southern Highlands is one of the premier golf communities located in the Las Vegas Valley. It is like an oasis in the Mojave, with tree-lined streets and trails winding around the neighborhood. There are also several green parks found throughout Southern Highlands, where residents can hang out, have a picnic, or play sports.

Real estate-wise, Southern Highlands offers a wealth of opportunities. Custom luxury properties and golf homes are plentiful, designed by the best and most trusted among Nevada's builders. There are also 10 distinct neighborhoods to choose from.

The star of Southern Highlands, however, is the Southern Highlands Golf Club. It is home to an 18-hole private golf course designed by Robert Trent Jones Sr., one of the most celebrated golf architects of his time, and his son, Robert Trent Jones Jr.

Great golf and green spaces aside, Southern Highlands also provides excellent educational opportunities, as well as a number of shopping and dining options. The Strip is a short drive away.
Mountain's Edge

Mountain's Edge is another fantastic master-planned community located in the Las Vegas Valley, where you can "fulfill your own legendary lifestyle."

Thousands of acres make up this sprawling community, with over a hundred acres dedicated to green belts and open spaces. Mountain's Edge is green all throughout year, as it employs a water system that makes it resistant to drought. Each year, the whole community manages to save over 200 million gallons of water.

There are several subdivisions located within Mountain's Edge, including Watermarke by Lennar (a gated condo community), Diamond Trails by Pulte Homes, and Serene Canyon by KB Home
Summerlin

A master-planned community nestled in the Las Vegas Valley, Summerlin is a sprawling neighborhood. A part of it is officially a part of Las Vegas, while the other part of it is within the Clark County limits.

Like Sun City, Summerlin feels like its own independent city. The neighborhood has its own Downtown district, where there is a wide variety of dining and shopping, as well as residential and commercial real estate.

Speaking of real estate, Summerlin's housing market offers single-family homes, luxury condos, lofts, apartments, and townhomes. The master-planned community is also home to a number of smaller custom neighborhoods.

Located within Summerlin are public and private schools, golf courses, hotels, a medical center, green spaces, and a plethora of recreational and entertainment facilities. Not only is it one of the best places to live in Las Vegas; it was also recognized by Money Magazine in 2014 as one of the best places to live in the country.
Relocating to Las Vegas?
Browse our blog for more information about the best places to eat in Las Vegas and the top tourist attractions in the area. For real estate matters, do not hesitate get in touch with me today at Emily(at)LeadingVegas(dotted)com or 1-702-545-6050.

Read More: 7 Reasons why people are moving to Las Vegas