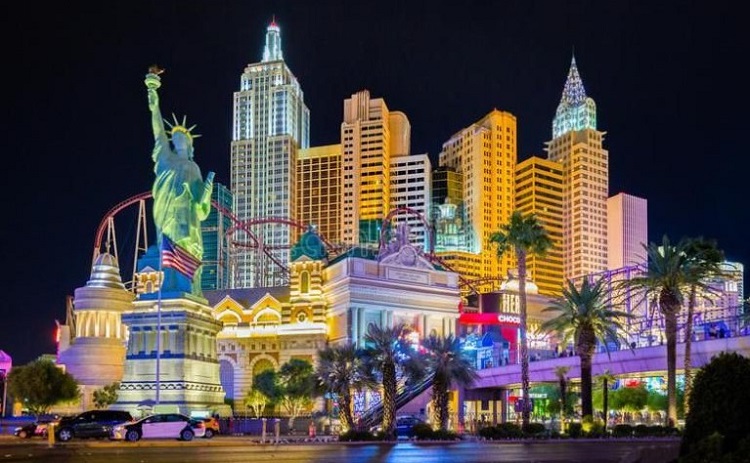 For more years than we can remember Las Vegas has been only a city of casinos and grand hotels. But all that has changed with major sports franchises coming to the city. First it was the NHL, then soccer and basketball. Now the town that has always had sports betting is getting a NFL team, the Las Vegas Raiders. How will real estate benefit from an NFL franchise? Let's investigate.
Economic Success Means an Increase in Real Estate Values
What can an NFL team do for a city? Take a look back at Indianapolis in the 1960's. Indy was called "the racetrack in the middle of a cornfield". They said that the best thing to do in Indianapolis at that time was to take a nap. Then the NFL showed up. 200 restaurants, 300 retail shops and more than 30 museums, galleries and theaters later Indianapolis is doing just fine.
While economic prosperity has never been a problem in the neon lights of Las Vegas, having a major league football team based in town can only help real estate values. People want to live where their favorite sports teams are located. Other people are willing to travel to where the their NFL team is playing. That means an increased demand for homes and an increased demand for short-term rentals. Increased demand means higher real estate values.
The NFL Means More Jobs
More jobs means more people and more wages. More work also means a steadier income for the workers and more competition between businesses for good workers. More competition means higher wages. That in turn increases home ownership and the demand for better apartments and other rentals.
The NFL Means a Better Sense of Community
Walk down the streets of any NFL city and you will see people in team jerseys and caps and in sports bars having a good time. Anyone can talk to anyone else about the fate of the local franchise in a friendly manner. It provides a good, safe, common topic of conversation, unlike politics, religion, or abortion rights.
Not every citizen or sports fan will come to the games 8-10 times a year, but they will spend money on sports paraphernalia and food. Some fans will be content to sit at home with family and friends to watch the games on their 4K projectors or big screen TVs. Others may have more fun gathering at the sports bar and watching while enjoying one or two cold ones.
Demand Always Affects Value
The value of anything is determined by its demand. Whether that thing is a car, an appliance, or a home or apartment makes no difference. Home values have always risen when major sports franchises come to town. Now is the time to buy or sell single-family homes in the Las Vegas area. I wouldn't sell multi-family properties right now because of the probable increase in rents and the demand for more housing. But I would recommend investing in multi-family dwellings at this time.
The best thing you could do if you are considering a new investment in real estate is to talk to a local real estate expert. They know where the hot properties are as well as which areas would not make a smart investment. Put them to work for you!
Karl Kennedy
Author of ProjectorTop.com