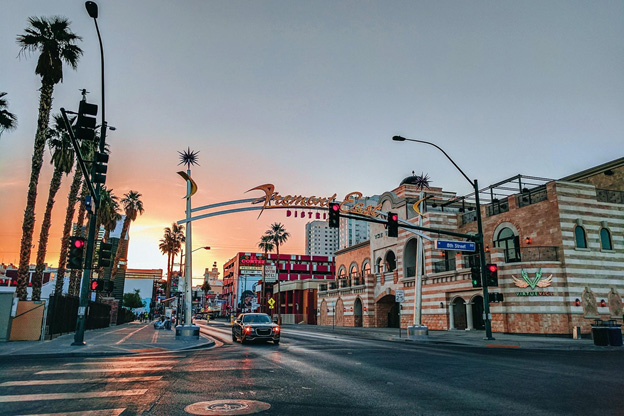 Whether you have a ranch-style home in Henderson, a condo in the Arts District or a spot on The Strip, you are sitting on a potential goldmine of profit. The Las Vegas area is hot for many reasons. It's home to world-class casinos, close to majestic Red Rock Canyon and Hoover Dam and a burgeoning arts scene. Whether you're planning to buy through Leading Vegas Realty or want to use your current home, here is how to make a profit off your property.
Buying Property
If purchasing a property is your plan, connect with an experienced Realtor® at Leading Las Vegas, and carefully explain your goals, your budget and what you're looking for. This information will be crucial for your agent in helping you find the perfect property and location. Remember, if you want to cater to families, you want something that offers comfort and space to spread out. If you want to cater to couples and young travelers, a condo may be more appealing.
The Basics
Some rental amenities are no longer optional; free WiFi, a land-line telephone, and cable TV are a few of these. Further, your guests will expect a fully functional kitchen where they can cook their own meals. It also pays to invest some time and money into the bedrooms and bathrooms. If you've ever stayed in a hotel with rock-hard beds and always-flat pillows, you know that a night of poor sleep can quickly ruin a vacation. Likewise, stepping out of the shower to find there are no towels or a hair dryer is not something you want to experience when you are trying to relax.
Creature Comforts
More than just the essentials, your rental should feature amenities that improve their overall experience. In Las Vegas, a key essential is air conditioning. With it's subtropical, desert climate, AC is a must for any property. You may also find that a gaming console is a great investment, especially for families traveling with tweens and teens. If you don't want to invest that much, a plug-and-play retro console will set you back less than half of that and may also appeal to the 30- and 40-something parents.
Don't forget to leave flyers and coupons for the local attractions. Make sure your guests know about all there is to do in your part of town, or the plethora of hip restaurants and cafes in nearby neighborhoods. Remember, the best vacations are the ones where you get to discover something new, so boost your guests' experience and they'll keep your rental in mind when they return.
Up the Ante
Take your vacation rental to the next level by providing on-site recreation in the form of a pool or hot tub. A comfortable – and covered – front porch will increase your rental's usable space and provide room enough for everyone to find some peace and quiet. Don't neglect indoor entertainment. Even if you have a video game console and cable TV, you want to make screen time optional with a foosball or pool table. Fast Company contributor Michael Grothaus says that a few personal touches, such as a bottle of wine or lollipops for the kids, will elevate the vacation experience. Another emerging amenity is grocery delivery.
Mind the Details
Your Leading Vegas Realty agent will be able to guide you on regulations related to vacation ordinances and zoning. This will be critical in maintaining compliance with the city so that your vacation rental plans aren't upended. Bear in mind too that while this is a business, you don't necessarily have to form a business structure; however, while it comes with its fair share of complexities, forming an LLC can be highly beneficial from the standpoint of protecting your assets and tax advantages. Plus, in Nevada, LLCs are afforded anonymity, which can provide extra peace of mind for some.
But Above All
You may have the most beautiful rental in town, be the most affordable, and offer the most sought-after amenities, but there are two things your rental property needs if you're going to be successful: exceptional customer service and housekeeping. While online rental platforms mean you may never have to talk to your guests, if you do, you will want to be on best behavior. Respond to any problems as quickly as possible and rectify any mistakes without delay. Part of providing a great experience is giving your customers a vacation rental that is cleaner than their own home. You do not want them seeing any evidence of the family who was there the night before. Partner with a local cleaning company that has the experience and equipment to quickly and effectively prepare your property for its next set of adventurers.
Your rental property will be one of thousands in Las Vegas. So, make it stand out by paying attention to the details both big and small. And if buying a new property is the means of making your rental dreams come true, let the experts at Leading Vegas Realty lead the way.
Image via Unsplash
Bret Engle | DiyGuys.net.