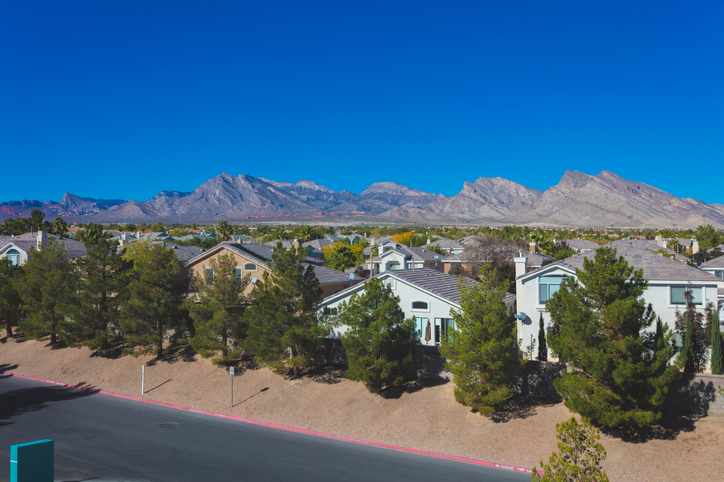 Las Vegas has one of the hottest housing markets in the United States today. The city, known for being an excellent entertainment and foodie destination, is also a rapidly growing market with so much real estate opportunities to spare.
If you're considering selling your Las Vegas property, here's everything you need to know about this city's residential real estate market and its skyrocketing home prices:
Highest in 11 years
The median price for a home in Las Vegas is just over $300,000. This is so far the highest it has ever been in the last 11 years. The city's housing growth even surpassed Seattle, another thriving city that has been on the top spot for the past two years.
According to an August 2018 report by the Greater Las Vegas Association of REALTORS® (GLVAR), existing Southern Nevada single-family homes had a median price of $295,000. This amount was 1.7% higher from the previous month and it increased twice as fast.
HousingWire also reports that over the last 12 months, Las Vegas home prices increased by a total of 12.8%. The HousingWire article based its data on the latest Case-Shiller Home Price Index from S&P Dow Jones Indices and Core Logic. The said indices indicated that Las Vegas was one of the top 20 fastest-growing metro areas.
Other Las Vegas real estate properties such as townhouses, condominiums, and apartments have increased prices as well. These properties have a median price of $160,000, which is a 16% jump from that of the previous year.
The growth doesn't stop there. Forbes.com has forecasted that this 2019, Las Vegas will see a 0.9% increase in home sales, with selling prices stepping up by 7.9%.
Increase in population, employment opportunities
The influx of people migrating to Las Vegas in the past few years has triggered the rise in home prices. From 631,710 people in 2016, a 1.5% uptick saw this number increasing to over 641,676 people in 2017. This growth is almost three times that of the national average.
Another factor to consider is the wealth of employment and recreational opportunities in Las Vegas, prompting many to move here. Aside from the world-famous Las Vegas Strip, the city also has exciting outdoor areas and activities, fantastic restaurants, and a growing arts and culture scene.
Many top industries also chose to set shop in the city, resulting in the opening of more employment opportunities. The impact is seen most in sectors like tourism, health, entertainment, aerospace, information technology, and manufacturing. Big businesses such as Amazon-owned Zappos, Switch, and the University of Nevada, Las Vegas' School of Medicine are expected to bring in more than 3,000 new jobs.
But more than anything, even with the increase in Las Vegas property values, the biggest pull of Las Vegas properties is the city's affordable cost of living. Nevada also has no state income tax, giving residents more disposable income.
The millennial factor
Millennials are currently the largest group of real estate buyers on a national basis, representing around 36% of home buyers. Realtor.com stated in an article that many of them have their eyes set on buying various Las Vegas properties.
Booming economy
The city's growing economy also has a lot to do with the increase in Las Vegas' real estate prices. While the city was among the major casualties of the 2008 U.S. housing bubble, the Las Vegas economy was able to bounce back stronger than ever.
Unemployment has been declining for the past few months. Based on recent data from the Bureau of Labor Statistics, the unemployment rate decreased from 4.7% in July to 4.5% in December 2018.
Over the years, Las Vegas' economy has diversified through the addition of several health care centers, casinos, stadiums, and the University of Nevada's medical school. The city's growth has also attracted various tech companies, start-ups, and other businesses to open their headquarters in the area. Investors have also begun buying into Las Vegas real estate.
Impact on home sellers
Rising home prices, the increase in population, and economic improvement have turned Las Vegas into a seller's market. It now gives you a huge opportunity to earn top dollar for your home.
Take advantage of Las Vegas' hot real estate market with the help of Leading Vegas Realty, your go-to experts when it comes to residential and commercial real estate. Call us today at 1-702-545-6050 or email Emily(at)LeadingVegas(dotted)com.

Read More: Top reasons for buying a home in Las Vegas