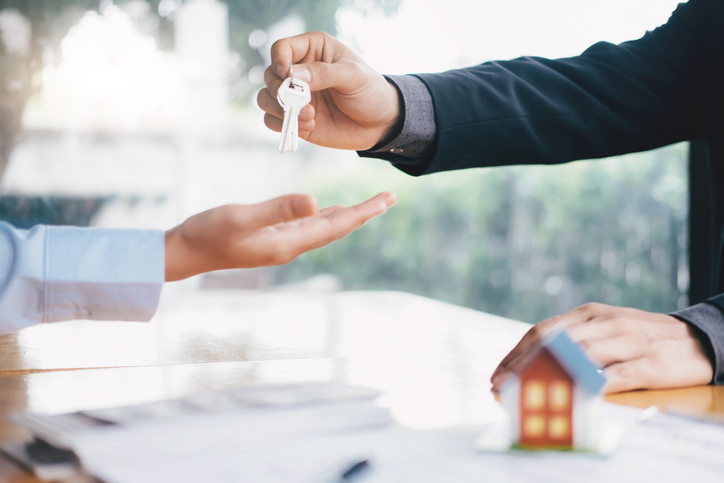 Hiring a property management company is a question of whether you can handle the toils of being a landlord or otherwise. Some people are built for that role, while others barely have the time nor the patience for it. Here are five aspects to property management that might convince you to entrust the job to a professional.
Anyone can buy a rental property, but not everyone can become a skilled landlord. Managing a rental property requires a whole array of skills, along with dedication, time, and tremendous amounts of effort. This is why it is quite common for landlords to hire a professional property manager.
Property management companies help landlords oversee their rental properties with minimal work on the latter's part. They will step in for you, streamline the business, and make sure it thrives. Property managers are especially helpful in several facets of property management. Here are five.
Tenant screening

One of the keys to a healthy, lucrative rental property are good tenants. By "good," we mean tenants who are reliable in several aspects, from taking care of their unit to paying dues on time. The presence of good tenants also greatly impacts the community, whether you have a commercial or residential rental property.

In your stead, your property manager will handle tenant screening. He will weed out the bad seeds by scrutinizing applications and other related paperwork. He will meet with them and sit down for an interview, if needed, so your rental property will be populated with reliable and trustworthy tenants.
Liaison officer

It is also part of a property manager's job to be the contact person, not just between you and your tenants, but among the tenants themselves. In rental properties, a whole array of issues are to be expected. The property manager will step in to address these concerns.

Liaison officer between you and your tenants: Your property manager will act on your behalf for the overall maintenance of the property. If something breaks or needs immediate attention, there will be no need to seek you out to address the problem. Your property manager is also instrumental in fostering a healthy relationship between you and your tenants.

Liaison officer between different tenants: Some issues may also form among the tenants. Problems can range from noisy neighbors to personal offenses. Your property manager will step in and try to solve the dilemma, which is why we highly recommend hiring a property manager with exceptional communication and de-escalation skills.
Rent collection

Rent collection is crucial in the operations and management of a rental property. Consistent and on-time payments can greatly help in the process. It is part of your property manager's job to make sure tenants pay their monthly rent accordingly.

Your property manager also has the authority to enforce lease policies on tenants that have consistently failed to pay their rent on time. This includes serving an eviction notice as the final straw, when other steps have already been exhausted. For this task, it is strongly advised that a property manager is sensitive, kind, yet firm.
Tenant retention

Keeping reliable tenants is as important as letting them into your rental property. Your property manager is tasked to make sure they fulfill their lease agreements and make them happy to the point that they will extend or renew their contract.

Should you enact rent increases in the future, if necessary, happy renters are more willing to accept these new policies. To keep tenants in high spirits, your property manager should be responsive, warm, and creative in solving problems and minor hiccups.
Property maintenance and management

On a day-to-day basis, your property manager will be heavily involved in making sure your rental property is in great condition. He will have a long list of things to do every day, from calling the right professionals to make repairs to making sure units are ready for tenants who are about to move in.

Some rental properties also employ regular retainers, such as maintenance personnel and security. It is up to your property manager to find these professionals, issue paychecks, or dismiss them if necessary.

Property management is much like looking after your household but on a larger scale. Leaving the job to the care of professionals might cost you, but on the grand scheme of things, it is a worthwhile investment. Check this blog for qualities you need in a property manager.

Unsure if it is the right time to hire a property management company? You might find this article to be of assistance.
Find property management companies in Las Vegas
Do you need help in managing your rental property? You are in the right place.
LVR Property Managers can look after your rental property and make sure it thrives. Click here for more information about the property management services we offer. You can also get in touch with our team at Emily(at)LeadingVegas(dotted)com or 702.545.6050.