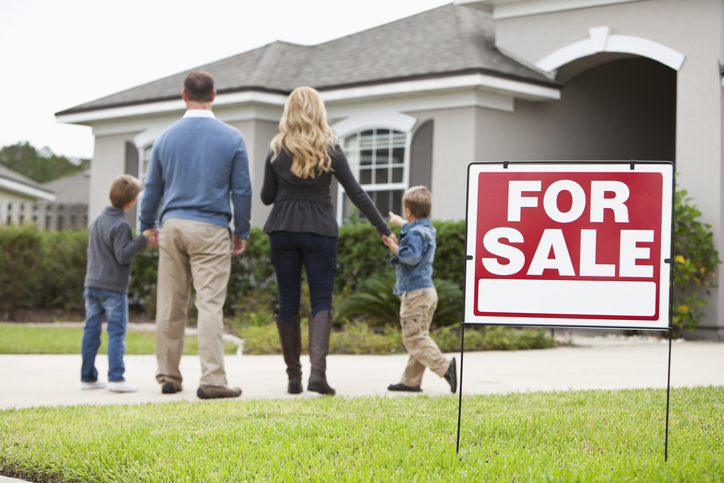 Different motivations drive the sale of a home. It could be the natural progression of life for some sellers, while others are forced to sell their property because of circumstances.
No matter the reasons, selling a home can be hard both physically, emotionally, and mentally. It marks a significant change in your life, an end of a chapter and the start of a new one.
Unsure of whether you should move on or stay? The following are five sure signs it is time to sell your home.
You have outgrown your home.

Growth represents many things, depending on your situation.

It could be that your family has grown. If you are only starting out, it could be that you are planning to expand your family soon. Another scenario is that your family has shrunk, in which members have moved out. In this case, down-sizing might be the best option.

Your station in life might have also changed. It is time to sell when you discover that your current house no longer satisfies your needs and your lifestyle.

Selling your home is something you should also consider if your house cannot accommodate your plans. It could be that local laws do not allow you to make certain additions to the home, or there is simply not enough space to renovate.

Weigh your options carefully. Some of these can be solved by letting go of possessions to clear some space. But if the house still feels cramped even after cleaning, start to look into putting your home up for sale.
You've outgrown your neighborhood.

Your house might be meeting your needs just fine, but you are no longer taken with the neighborhood.

Multiple factors come into play. It could be that the neighborhood simply does not meet your needs anymore. It could be that the commute to work has become too long and tiresome. If you have kids, it would be on your best interest to provide the best education local schools can offer.

Dynamics in the neighborhood can also change the way you feel about the area. It could be that the locale used to be a family-friendly community, but is now overrun with busy commercial establishments. It could also be the other way around: you are currently living in the city center and long to live in a primarily residential neighborhood.
Renovating won't increase the house's value.

Part of homeownership is building equity. It takes place over time, but remodeling your home can help boost its value, making returns on your investment. In some cases, however, renovating is no longer a financially sound decision.

For instance, a home improvement project will not recoup the money you spent and will not always guarantee a value increase. Many other factors come into play, such as the economic climate and interest rates. If you are looking for a return of 100 percent, leaving your home as is would be best.

Remodeling can also hurt your house's chances of competing in the local housing market, most especially if the most expensive homes in the area (including yours) are similar in style, condition, and features. Instead of renovating, consider selling, particularly if the market is thriving.
The housing market is hot.

If you find that your house is ready to compete in a hot seller's market, seriously consider selling your home.

In a seller's market, there is high demand for homes and not enough supply in the inventory. As a result, you may be able to sell your property fast and for more than it was originally worth, especially in the case of bidding wars.

Of course, things are easier said than done. Only sell your home in such a scenario if your property can compete with other houses in the market. This brings us to our last sign.
You can afford to sell.

After a sale, you will become a home buyer yourself (unless you have already purchased a property). Examine your finances and determine if you are in a good position to sell your current home.

After all, you will need to fund certain improvements and repairs, hire a real estate agent, and make sure you have enough money to cover your home purchase and down payment.
Are you thinking of selling your Las Vegas home soon?
Get in touch with me at Emily(at)LeadingVegas(dotted)com or 1-702-545-6050 to learn more about the specifics of home selling, including property values and real estate prices in Las Vegas.