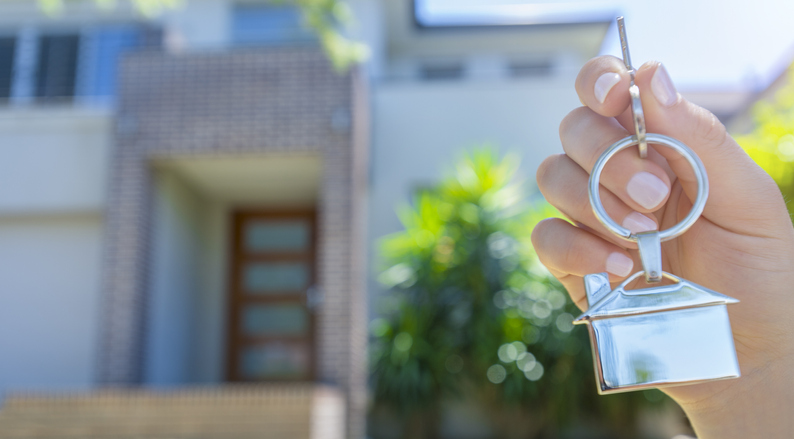 Lady Luck does not only come into play in the casinos. Great possibilities also await in Las Vegas' varied real estate market. Here are five ways to find and purchase a relatively affordable home in the city.
Explore different areas.

Having a clear goal of where you want to live in Las Vegas helps in any home search. If you have a tight budget, however, it would do well to not limit yourself within those parameters. Be open to explore different areas in Las Vegas.

In general, homes located farther away from the city center are usually cheaper. There are also differences in size: as space is at a premium near Downtown Las Vegas, properties within your budget may be smaller than those located in other parts of the city.

What if: living in the city center is a necessity? It could be that you are working in the area or that you need easy access to certain services mostly offered in Downtown Las Vegas.

In such situations, look at house features and determine which are absolutely important or negotiable.

For instance: if you do not own a car and you are not planning on owning one, look at houses without garages. If outdoor space is not a priority, narrow down you search into properties that don't have much of that space. It would also be wise to look into other housing options, such as condos and apartments.
Weigh your financial options.

There are many ways to expand your budget. One of those is to explore different financial programs available in the city or offered by the federal government.

If you are a first-time home buyer in the state of Nevada with a low credit score, you may be qualified for an FHA loan. If requirements are met, this grants you the ability to make a 3.5 percent down payment instead of the higher percentage of the down payment.". You can find more programs for first-time home buyers here.

Nevada also has the Home Is Possible (HIP) program, which provides down payment assistance. Applicants can receive us much as 5 percent of the total loan amount. Most importantly, the grant does not need to be paid.

There are many other programs in Southern Nevada that provide down payment assistance. It is even possible to get multiple programs in one transaction. LVR Associates are able to guide you through the process.

Aside from financial assistance programs, it would also be helpful to ask quotes from multiple lenders to get the best rates.
Make a better offer.

Money might make a significant portion of your offer, but it is not the only factor that carries weight. There are plenty of things you can do without going beyond your set budget.

For instance, you can appeal to the seller's emotions by penning a simple yet heartfelt letter. Keep it short and succinct, but enough to convey your motivations behind purchasing a home. If possible, add a significant life event (i.e. you are starting anew, you are expecting a child, etc). This letter allows you to establish a connection with the seller.

If spending additional money can't be avoided, do so not by increasing your offer price but by shouldering your own closing costs. This can especially work in less competitive markets in Las Vegas.
Work with a local real estate agent.

In order to fully explore the housing options available in the market, working with a local expert is a must.

When you have found a real estate agent you can trust, inquire about methods that can expand your home search. Do not hesitate to ask your real estate agent to check new listings every day. Although your limited budget puts you in a slight advantage, you can increase your chances by being the first one to make an offer on a home.

You can start your search for a real estate agent by contacting us at Emily(at)LeadingVegas(dotted)com or 702.545.6050 today.
Do not force things to happen.

Patience is key, especially if you are keen on purchasing an affordable home in Las Vegas. Do not get discouraged if several offers have been turned down. Be productive instead. One good way is to save money while you wait, then add it to your offer once you find another property that meets your financial capability and needs.

Trust in the process and your patience will be rewarded.
Learn more about buying real estate in Las Vegas
Get in touch with us today at Emily(at)LeadingVegas(dotted)com or 1-702-545-6050. You are also invited to browse our blog for more resources on Las Vegas real estate. and browse the latest listings of homes for sale in Las Vegas NV.

Read More: Top 5 Neighborhoods to live in Las Vegas for 2019