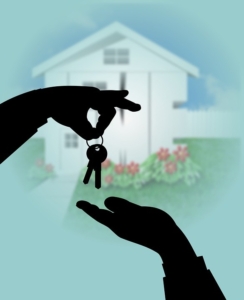 Hiring a property manager is an exciting next step for growing your real estate business – but if this is your first time hiring this professional, the actual cost may take you by surprise. Aside from the fees you plan to pay them, you may have to consider miscellaneous expenses such as training, taxes, and more.
While it's difficult to pinpoint an exact number – given that there is a large inter-individual variability in fees charged by property managers – the average going rate seems to be 8-12% of the rental revenue. Some property managers, on the other hand, may charge a flat rate – say, $200 per month.
It's hard to dismiss or approve either payment mode as a good strategy for your business, but most property managers seek a small percentage from the rental revenue.
Other expenses you'll have to contend with include:
Advance 1 Month Rent (for vacant properties)
Some property managers will ask for one month's rent upfront – regardless of whether you have a tenant or not. This will provide them with the funds to hire a real estate agent for placing a tenant on the unit, or pay the expenses associated with an advertisement, as well as showing the apartment to prospective tenants.
The money can also be used to process the paperwork associated with lease preparation – which can take hours.
Fees for New Tenant
Some property managers will charge a fee for every new tenant you get to your property. This could be 40% of the first month's rent or more. With that said, you wouldn't run into multiple up-front fees unless the ongoing monthly expenses are significantly low.
Evictions
Evictions will be the last resort if an arrangement doesn't work out with a tenant – either because they lost their job or were irresponsible with the payments. Your property manager will go through the arduous process of evicting a client – which will take anywhere from $300 to $700 per eviction, not counting any court fees.
Late Payments
Your property manager will penalty charge for failing to make payments on time. This is about 20% of the collected fees.
Maintenance
Make sure to negotiate maintenance fees with your property manager. It is their responsibility to hire labor, plus materials, so you don't have to. This should cost $30 to $70 – but don't let the prices go too high. Your agreement should stipulate a limit that your property manager can charge for maintenance fees.
It is worth noting that your property manager will charge you according to the services rendered. They may not provide all of the services typically associated with property management – such as maintenance activity.
For example, some owners prefer to hire property managers for tenant screening only. In this case, the owner will pay a non-recurring commission worth 50-100% of the rent for bringing a new tenant. But you'll have to pay ongoing fees if you also expect the property manager to collect tenant fees.
Miscellaneous Expenses
Some of the expenses will be passed to you in most cases, especially if your monthly charge is a low percentage. Examples include advertising fees for finding a new tenant, inspection fees, and cash for unexpected expenses (such as repairs).
Drafting the Contract
This is where the rubber meets the road – your contract language is important because it will dictate how you pay your property manager. Pay attention to the language being used; does the contract say that you will be paying them 'rent due' or pay out of 'rent collected.'
In the latter case, the property manager will only get paid if they collect rent from the tenant, which incentivizes them to collect the rent on your behalf. In the case of 'rent due,' your property manager will expect to be paid regardless of whether your tenant paid you or not.
In any case, it is a good idea to pay a bit more for experienced property managers. These experts will improve the value of your property, retain high-value tenants, and make it worth your while.
"Jivko Stefanov, Content Manager"