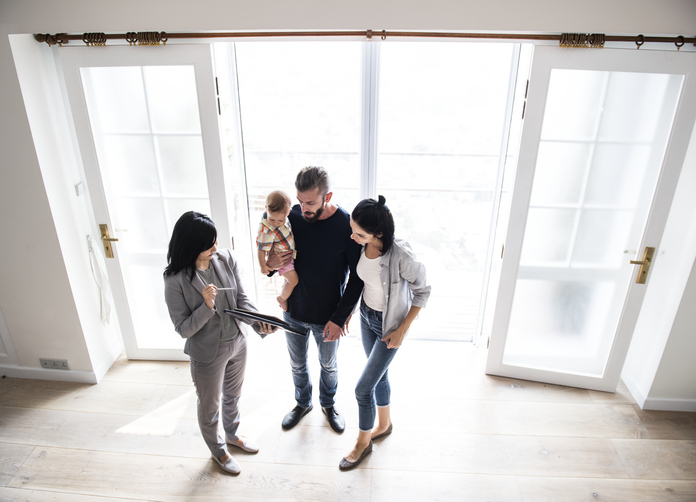 When you are buying a home, it is important to take the time and ask questions. It will give you peace of mind, knowing you are purchasing and moving into a house that meets your expectations. If you are unsure of what to ask the seller or agents, here are five questions that can start your inquiry.
Purchasing a house is a huge commitment, one that you simply can't walk away from. This is why, as a smart home buyer, you'll want to make sure you are making the right decisions. Hopefully, all these choices will lead to a good and worthwhile investment.
Part of being a smart and informed home buyer is asking questions. Here are several that you need to ask the seller's agent or the seller himself before you fully commit to the property.
"Has the property encountered any major structural issues in the past?"

Before you buy a house, it's important you know its history. Aside from the age of the property and the trail of ownership, ask about past structural issues. The house might have had a broken or frozen pipe in the past. There might have been serious leakage at point, or problems with the plumbing. Past owners might have dealt with mold once upon a time.

While these have already happened and hopefully resolved, knowing these will allow the home inspector to pay a closer look at these home features. Structural issues that remain unresolved can also pose a serious safety risk. And lastly, things like broken pipes and water damage can lead to significant losses in the home insurance.
"Does the house suffer/did the house suffer from any infestation?"

Dealing with pests, such as carpenter ants and termites, can be a huge headache. If this is not included in the property disclosure, ask the seller or the seller's agent.

Similar to the case of structural issues, this knowledge will enable you to hire professionals who can determine whether the infestation has been completely eliminated or otherwise. Additionally, an infestation is a manifestation of an underlying issue, be it rotting wood or leakage.

It would also be helpful to know if the neighborhood has had any problems with pests in the past. Take the time to ask your would-be neighbors.

Failing to ask about any infestation can lead you to serious expenses in the future. On average, a termite extermination treatment can cost thousands of dollars. And the bigger the house, the more expensive it would be.
"How much are the monthly utilities?"

Monthly utilities and maintenance are not part of the upfront costs, but they are expenses you need to gauge before you commit to a home. This is especially helpful if the property has several utilities installed aside from the essentials, such as solar energy panels and a rainwater collection system.

You should also check where the appliances in the house draw their energy from. This will help you understand the underlying costs and even switch to more energy-efficient options. This, in turn, can lead to lower monthly utilities and a greener home.
"Will my car fit the garage?"

The best way to get around Las Vegas is through your own private car. If you're moving in with a vehicle, it's important you check the garage of the home you're interested in.

The main question to ask is whether your car fits the garage, especially if you're bringing an SUV. A lot of garages out there are fine tuned to accommodate smaller cars, so you might have a hard time fitting your big SUV. Another factor that can complicate things is garage storage. Cabinets and workbenches also take up precious space. This can be an issue if you have a longer car.

While you can have the storage stripped off to free up more space, it can dampen things when you move into your new home. So, just as a precaution, inquire about the garage's size and even bring your car just to make sure it fits.
"How old is the roof?"

A roof replacement can cause a huge dent in your wallet. On average, it can cost up to $7,500. To avoid such a fate, ask the seller or his agent about the age of the roof. After that, seek advice from an inspector if it is still in good condition.

Roofing materials typically have a long lifespan. High-quality shingles can last up to 30 years, while metal can last up to 45 years. If the roof is fairly "young" and in a good state, replacing it will be the last of your worries.
Learn more about buying real estate in Las Vegas
There are more questions you need to ask when you are buying a home in Las Vegas. Get in touch with our team today at Emily(at)LeadingVegas(dotted)com or 702.545.6050 for more home buying tips.